So I am happy to say I finally picked up my needle!!! Didn't I tell you it would make me feel better. Stitching has a way of relaxing me like nothing else! I working on my Terra Fairy Sprite. I really like working with the greens in this one. I am also trying something different to see if it will help cut down on bulk. I am working 5 columns across rather than the whole page as I cross country. And usually I go symbol to symbol across the top row but this time I am going to go down. I managed to finish two colors last night. Not bad after not stitching for a while! Can't wait to get back to her tonight!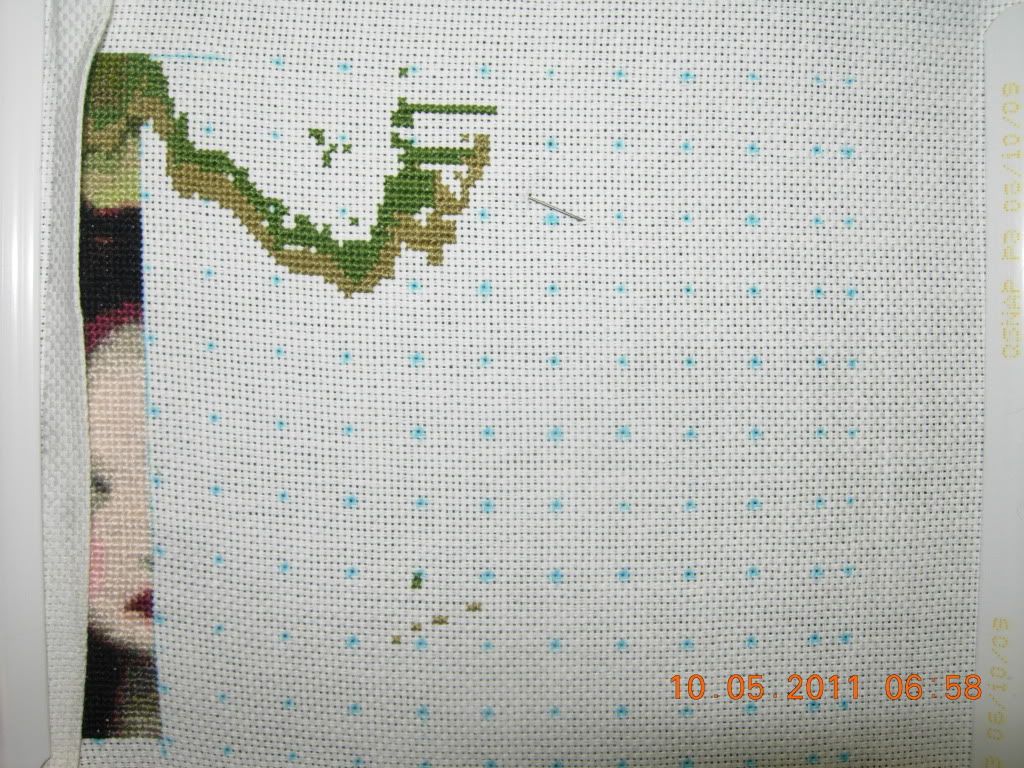 I think this way also I will get to her face faster! A happy coincidence!
Lou: I am so looking forward to seeing you stitch Ice wind. I will stitch vicariously through you, as I will not participate!
Anojaa: So glad you found the BB, I'll look forward to seeing you there!
Until the next Stitch...
~~~Vani~~~