So these past few days, what little time I did have to stitch went towards working on Terra. Life got in the way again! Jeez my kids are so busy. They have more things on the go than I do. This week my daughter has her dance recital coming up. Tomorrow actually, she's very excited to dance on the big stage! So between her dress rehersals and my son's soccer games (he had four this weekend!) I managed to get a little done,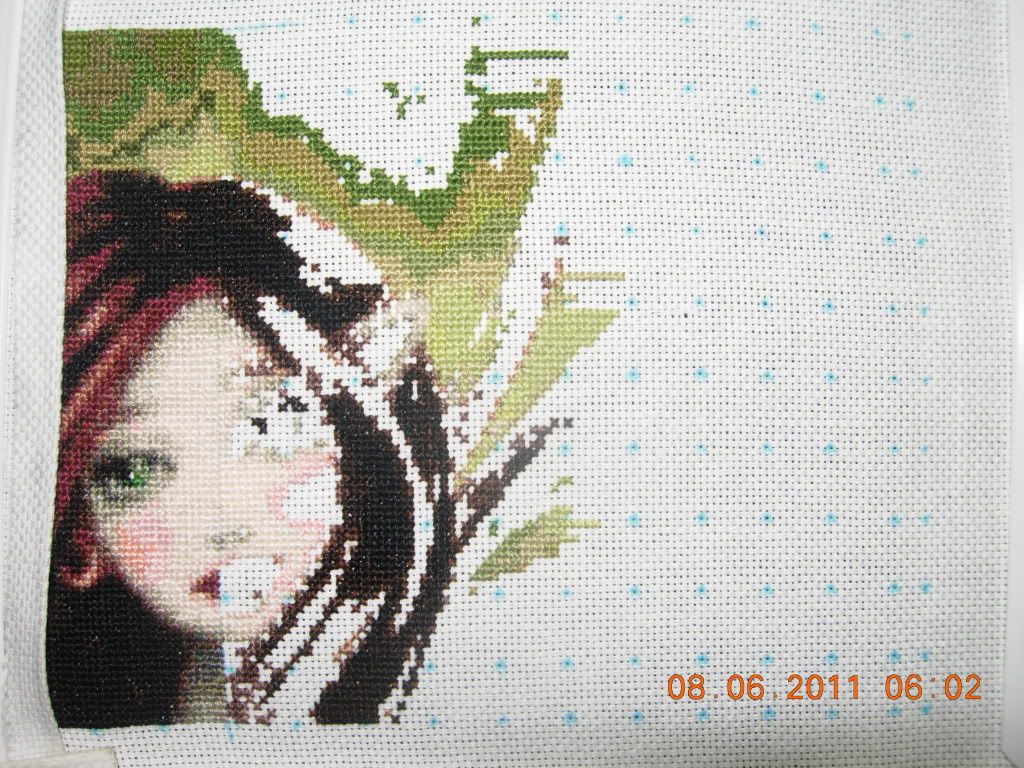 I'm hoping her face will fill out soon. I can see her ear peeking out, and I can't wait to fill in her mouth and she starts looking happy instead of sad. I have been working on the endless white in Golden Promises whenever I need a break from confetti, but want to wait to post a picture until I finish the page.
Untill the next stitch....
~~~Vani~~~