Hi everyone! I have a small update on my shoreline to share. I was glad I got a chance to work on some color last night. I put a few stitches in the flower bushes yesterday!
And a close up of the pink stitches I put in.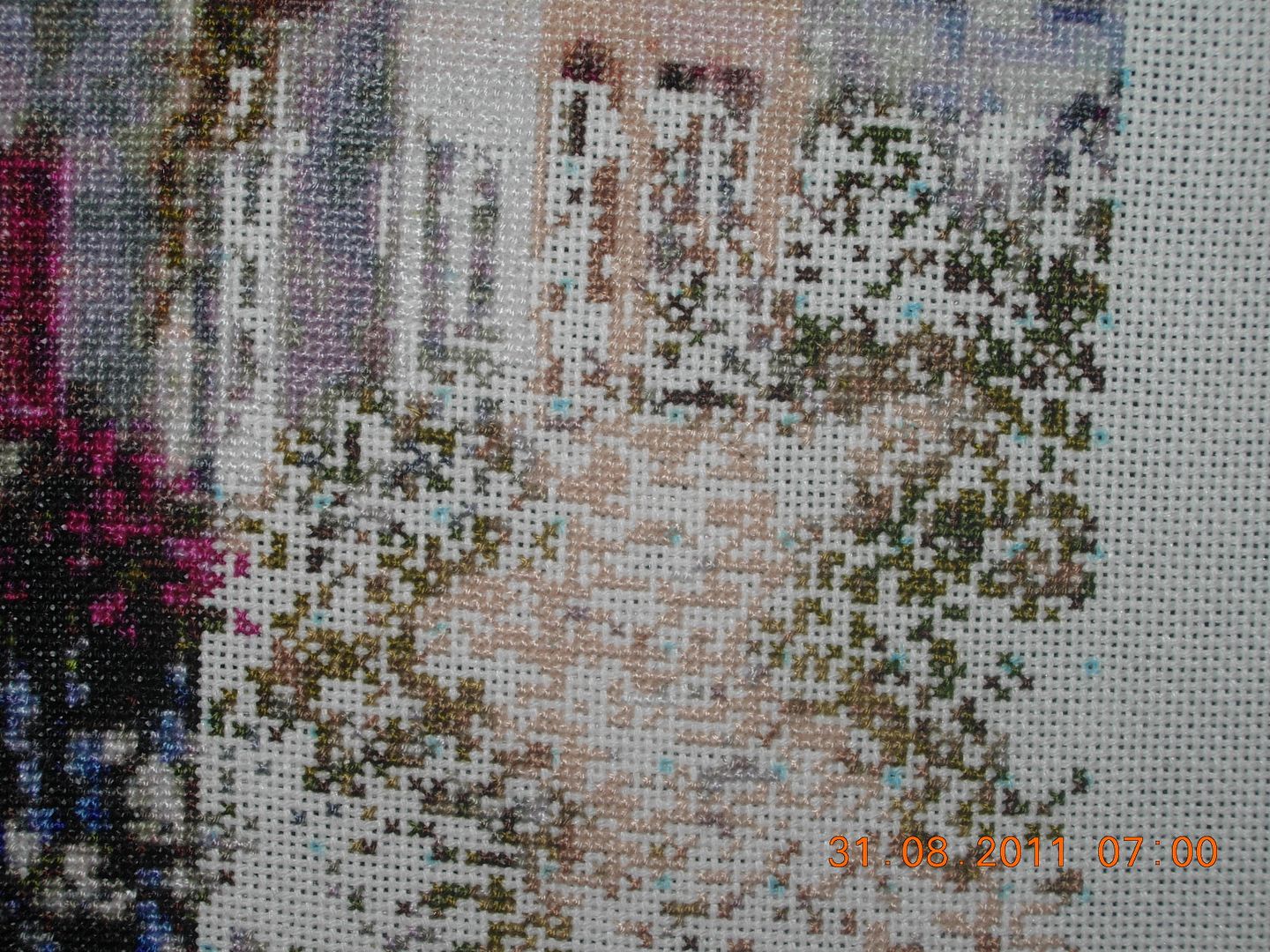 And here is my Janani's update! Here is what she had done the last time I posted about her project!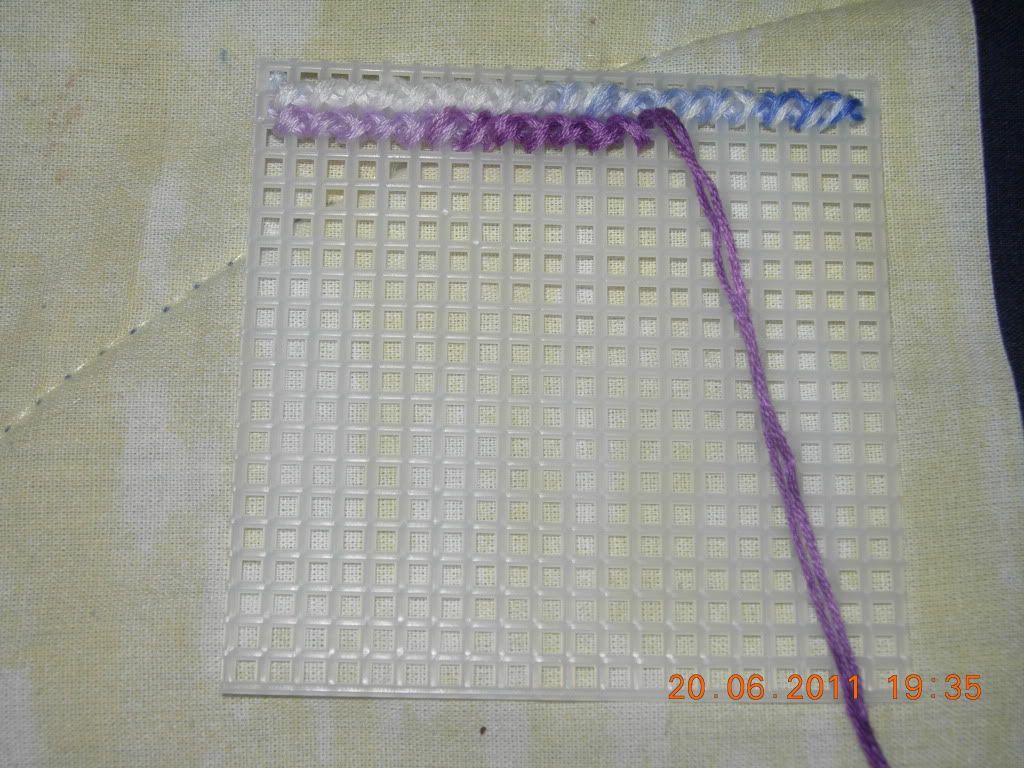 And here is what she did last night, this is the second side to the box we are making!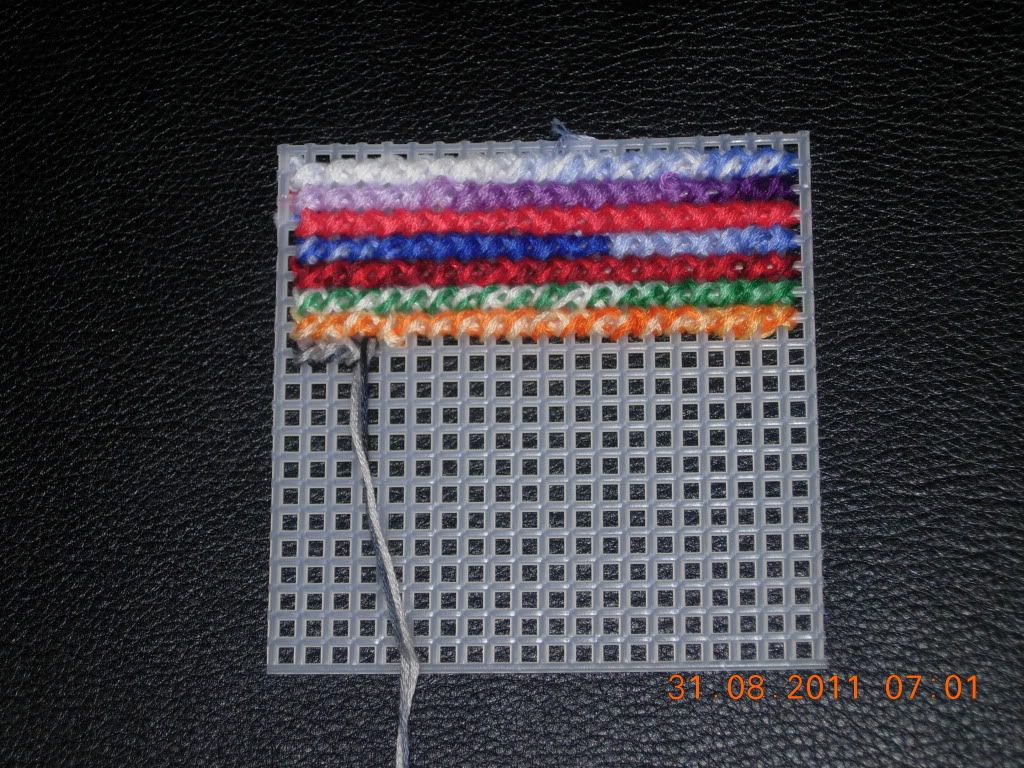 I'm glad she is enjoying herself with this! Once this is done I have to think of another simple project until she's old enough to work with fabric!
Happy Stitching!
~~~Vani~~~