Hello everyone, I am happy to say that I have something to show you on Shoreline. But before I do that I would like to say a very Happy 6th Birthday to my baby girl. Hope you have a fabulous day Janani! Mommy loves you!
And now onto the stitching, Shoreline has a massive amount of confetti in the entire chart, except for the sky. Besides the sky I have become resigned to the fact that I will have to go through pages and pages of confetti to get my end result. But honestly I don't mind, cause have you seen the end result! I wish you could see it in person, when you stand back from it a little it really looks amazing, and I can't wait to wash it and see what it will look like when it all comes together! Anyway, so since there is so much going on it is slow progress on Shoreline, but still progress!
In this one you can see the pathway beginning to take shape with the greenery on both sides.
In this photo more is getting done with the buildings, as will as the pathway starting to get filled in.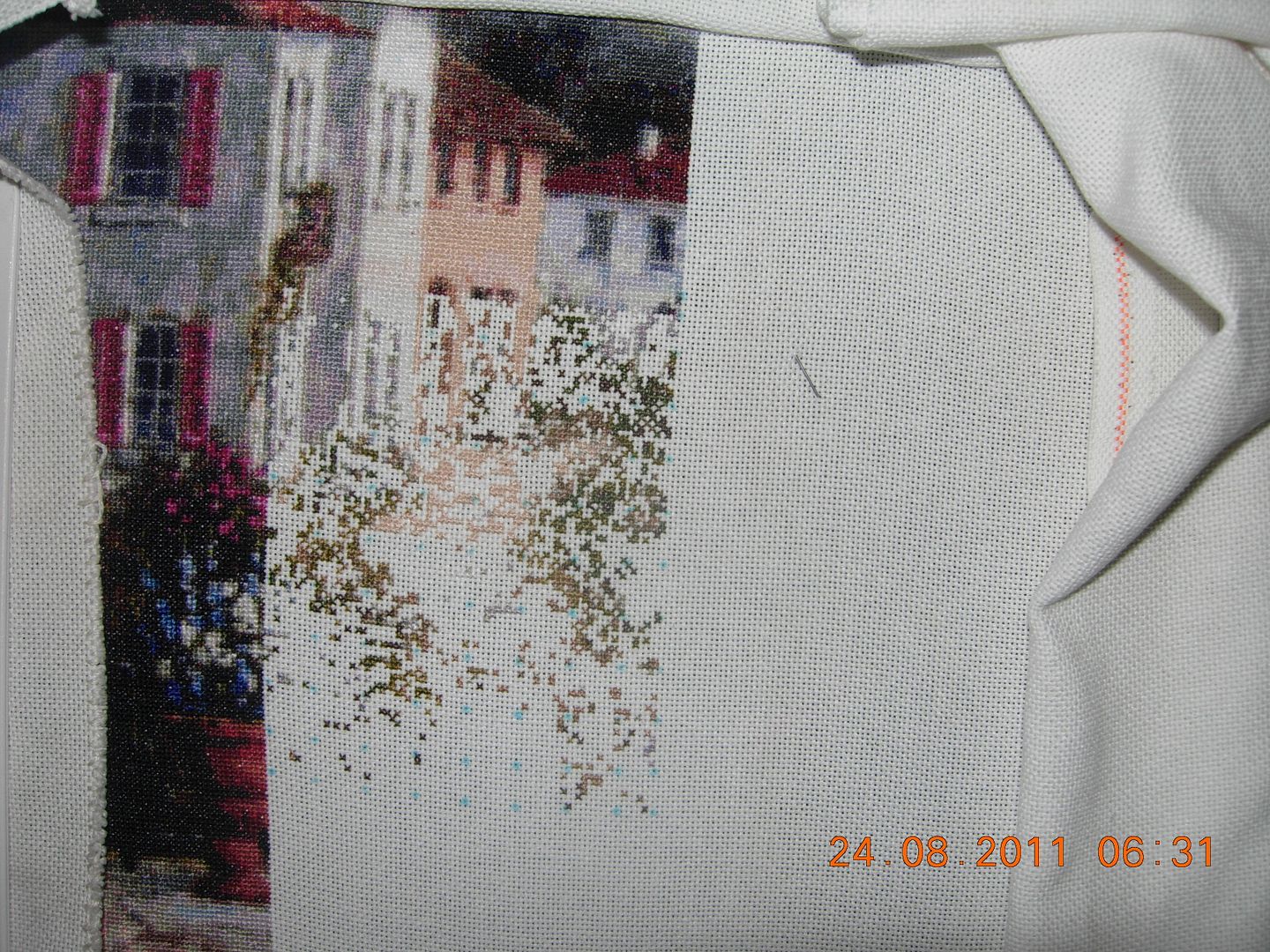 I'm looking forward to moving on, I really like working on the flowers! They look so pretty!
Happy Stitching everyone!
~~~Vani~~~