So next up in my rotation is Shore Line Village. I am working on page7! I still can't believe that. As soon as I put the first stitch in for that page I was hooked! I remembered why I loved stitching on this chart. I find sometimes when a chart has so many pages, and some are of endless sky, I need a break to remind my self of why I bought the chart and why I love working on it! Thats' what happend here. I was initially worried that I would hate working on 25 count again as most of my other projects are on 22 ct and 18 count, but for some reason I find working on Shore Line to be no problem at all. I sometimes wonder if its a good idea to be working on so many charts, but really I love all of them and love the variety that rotation gives me.
I hope to have more to show next time!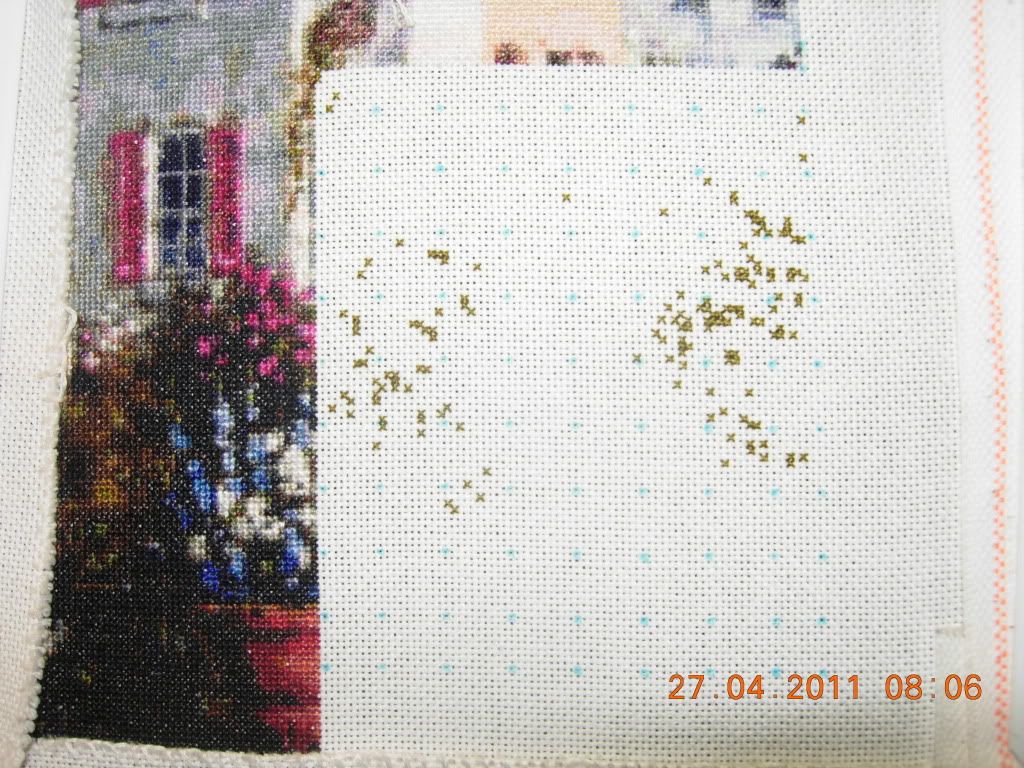 Now that I see what I have stitched in relation to the finished piece I do believe that the few green stitches that I have put in are the bushes lining the walkway! How exiting!!
Until the next stitch...
~~~Vani~~~