I really like working with all these bright colours after doing a lot of 310. Here she is with some colour in her hair!
And here is a close up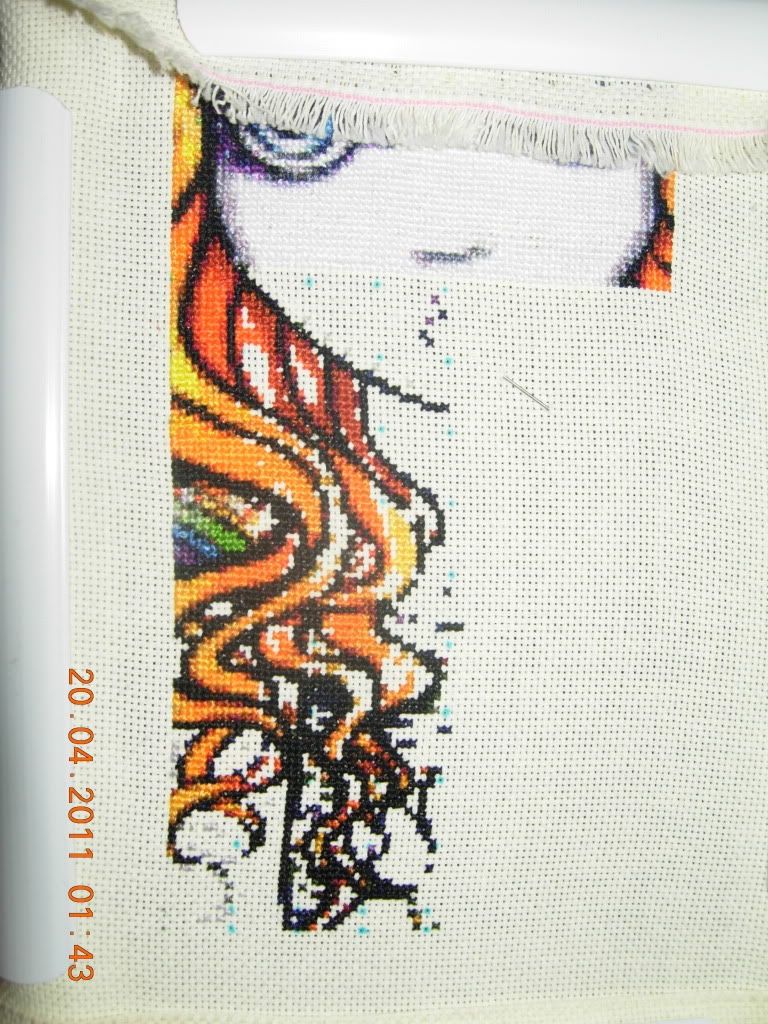 I love how its turning out! I can start to make out her top now, and the shoulder and where her arm is going to be! Very exciting!
Until the next stitch...
~~~Vani~~~