I am so happy to have gotten back to this chart! It seems like forever since I last stitched on it! And actually it's been almost a year since I last put a stitch in! I love when I get back to a project that became a UFO, and it just refreshes my attitude about it and I am so excited to stitch on it again!

Forget Me Not - Before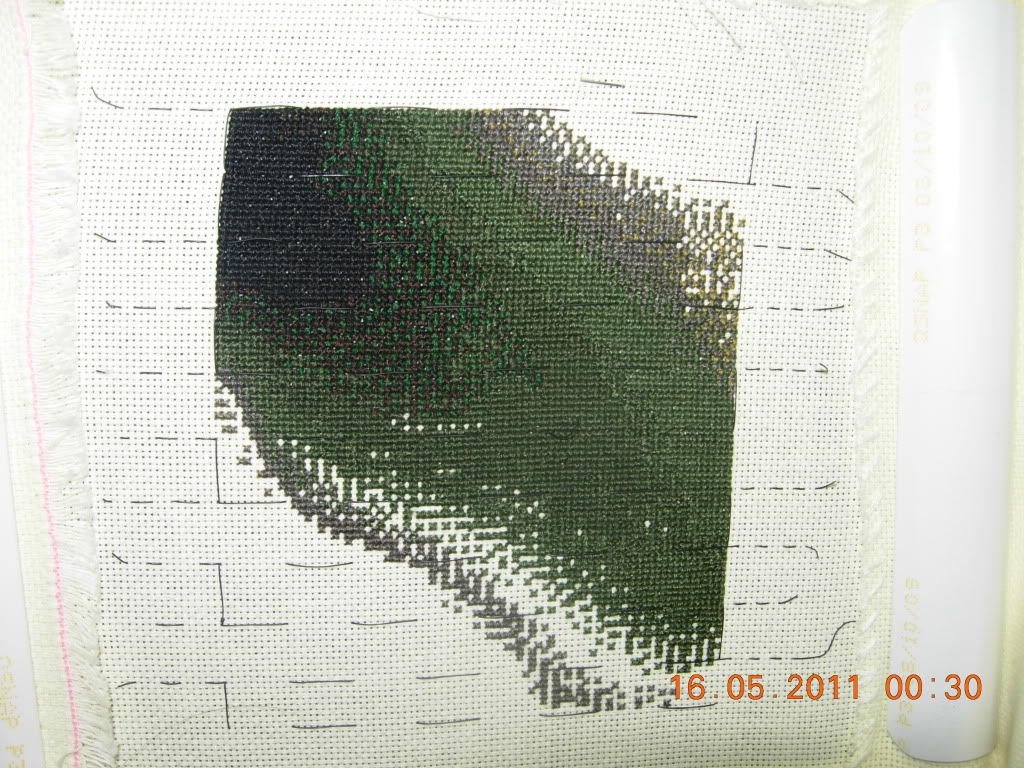 Forget Me Not - After

So I have four more days with this in my rotation and my goal is to finish the page! No pressure, I won't be disappointed if I don't, but I like to have something to aim towards! I can't wait to finish with the greens and grey-greens!
Until the next Stitch...
~~~Vani~~~