So I only got a little under 300 stitches in last night. I was tired last night and I had to get my sons dance recital costume hemmed which I was putting off. His recital is toight, so I may not get much done tonight either. We'll see. It is nice to see that I am makeing progress, you can't tell just to look at it, but when I compare to the previous picture I can tell!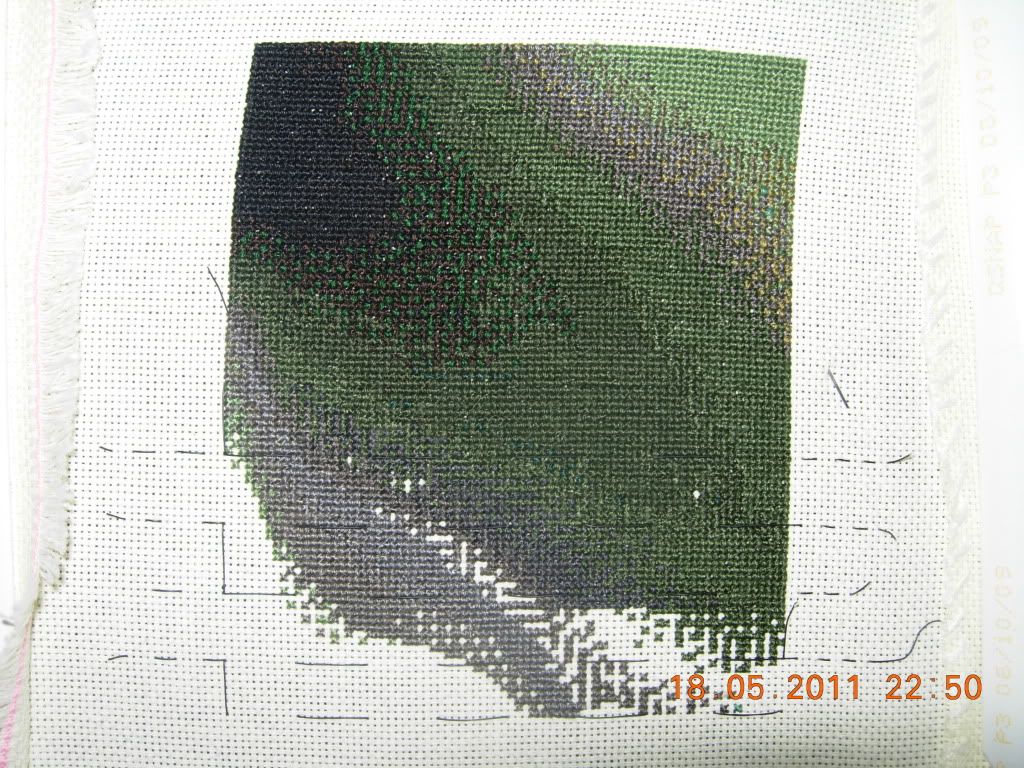 I am so excited to get to the bottom right corner, I think in the symbols I spied some blue! But I'm making myself wait to do that last!
Until the next stitch...
~~~Vani~~~