My two 'Christmas' days of stitching are done for the month...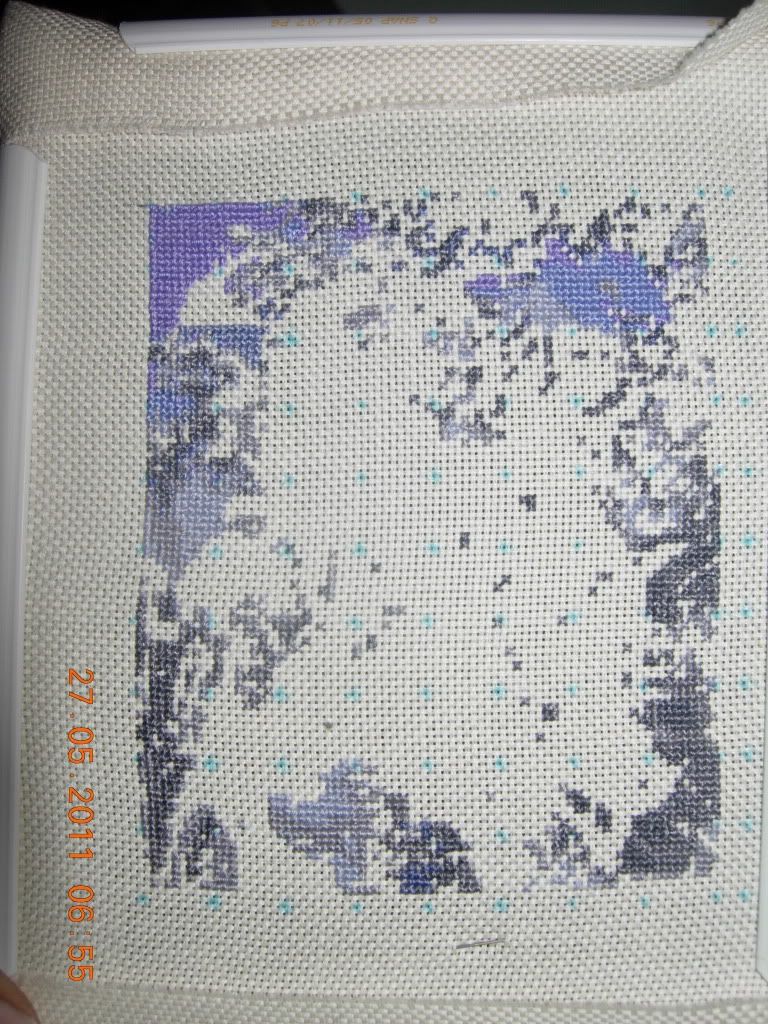 I am totally happy with the direction this is going in! Although it wasn't until I actually posted a picture and stepped back from it that I saw yes - she is there among all those blue and grey stitches!!! I can now actually see her outline!! Next months stitching should be interesting!!! I'm interested to see how her hair will turn out with all those lovely flowers!!! And her dress!!! Can't wait! Makes me really look forward to the next time I will pick her up!
Until the next Stitch....
~~~Vani~~~