I am happy with the progress I made over the weekend. Especially as it was a busy weekend life wise! I am really looking forward to a page finish for this project! I am aiming for the end of the week, lets see what happens. I am hoping to get through the confetti at the bottom of the page next so that I will leave the majority of the page which is white, last, so I have a better chance of flying through that.
Heres the page as a whole: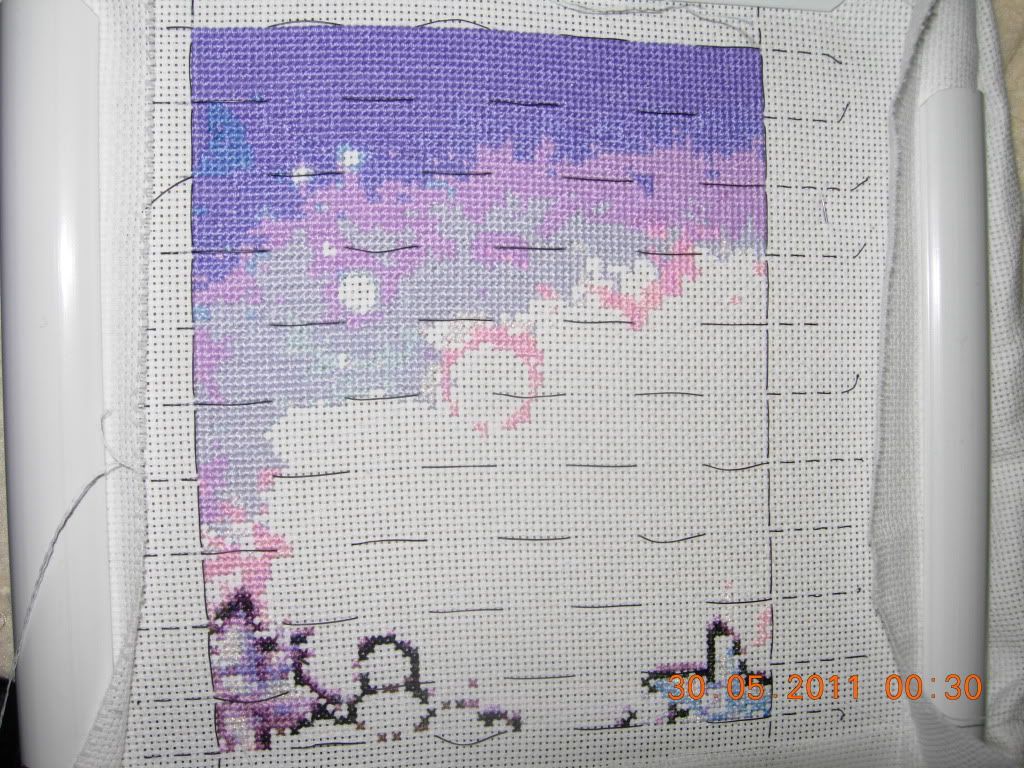 And here are some close ups of the sparklies!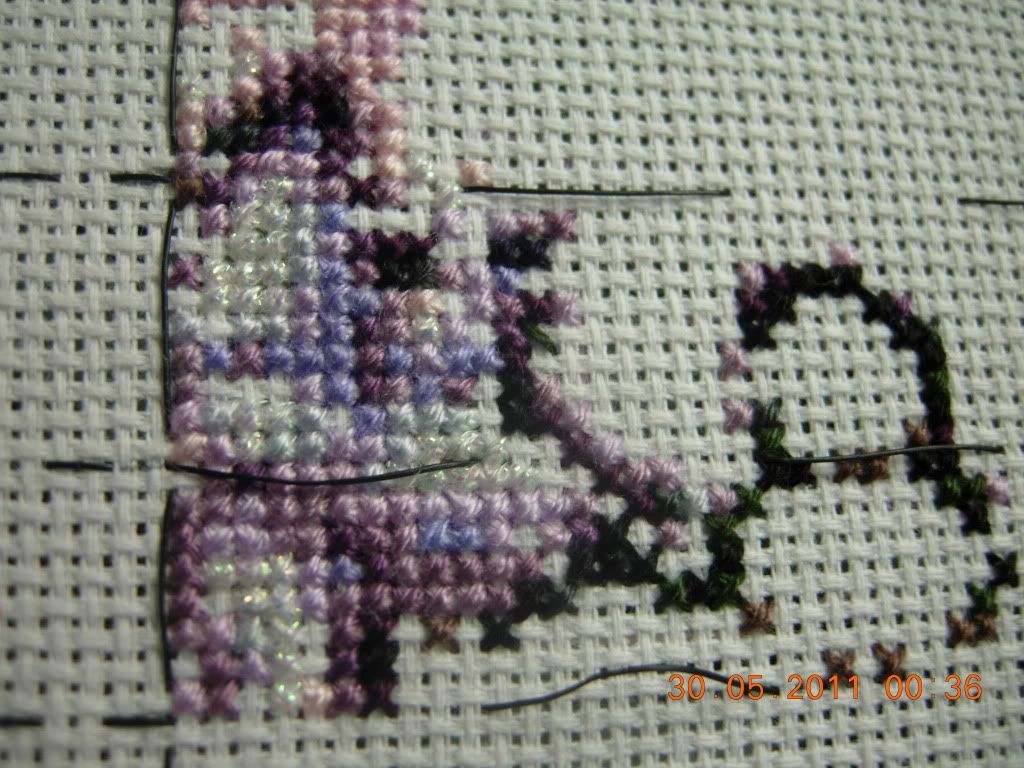 I have to say I was a little apprehensive about working with the Kreinik. I have only ever used it in test stitching . But to my surprise it wasn't that bad! And having the thread heaven helped so much. It made for much smoother stitching!!! I am happy with the Sparklies and am actually looking forward to much more!
Until the next Stitch!
~~~Vani~~~