I have been working on Sunny this past weekend. She is so bright and colorful to work on that its so much fun to stitch her! Although she is full of confetti! You wouldn't think it to look at her but she is!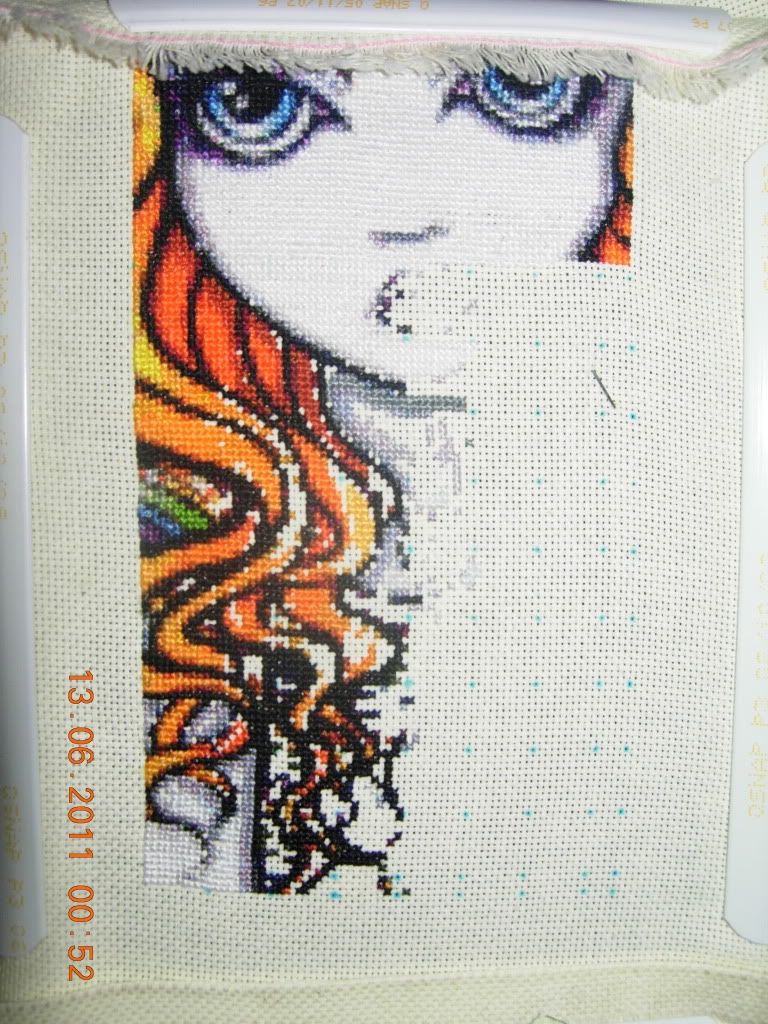 Her mouth is starting to take shape. And her hair is almost done, on this side of the page anyway. I still have the other side to do. I did it this way because with all the confetti involved it was getting too tight to stitch towards the end of the page, so I am working a half page at a time. I see alot of confetti in my future with her shirt!
Also this weekend I had the wonderful pleasure of introducing my 5 year old daughter to the world of cross stitching!!! She had always been interested in watching me, and recently expressed an interest in wanting to do it herself. So I decided to teach her! I decided to get some plastic canvas for her and I cut it into 6 squares which we will later stitch together to make a box. She picked out her own variegated thread and decided where to put each color. At first I had trouble making her understand the concept of making the cross. She didn't understand the word diagonal. So I finally tried to show her where the "box" was that she was stitching and assigned numbers to the four corners. And told her to come up in which number were to come down.
(I turned the picture sideways in photobucket, but looks like its a bit of a delayed reaction!)
She was concentrating very hard.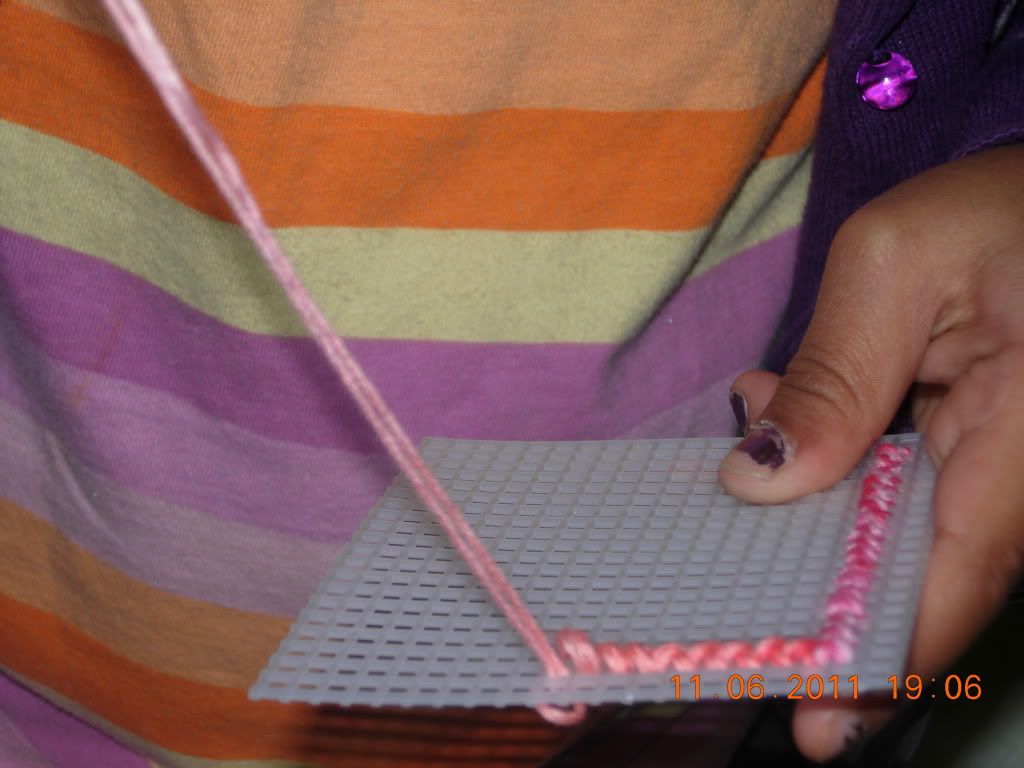 You could hear her talking to herself almost like a song, up in number 1, down in number 4, up in number 2, down in number 3. She worked on it all weekend, and this is what she did....
I am very proud of my baby!
~~~Vani~~~