So Sunny has been slow going the past few days, life got a little busy. But I managed to put in a few stitches in her.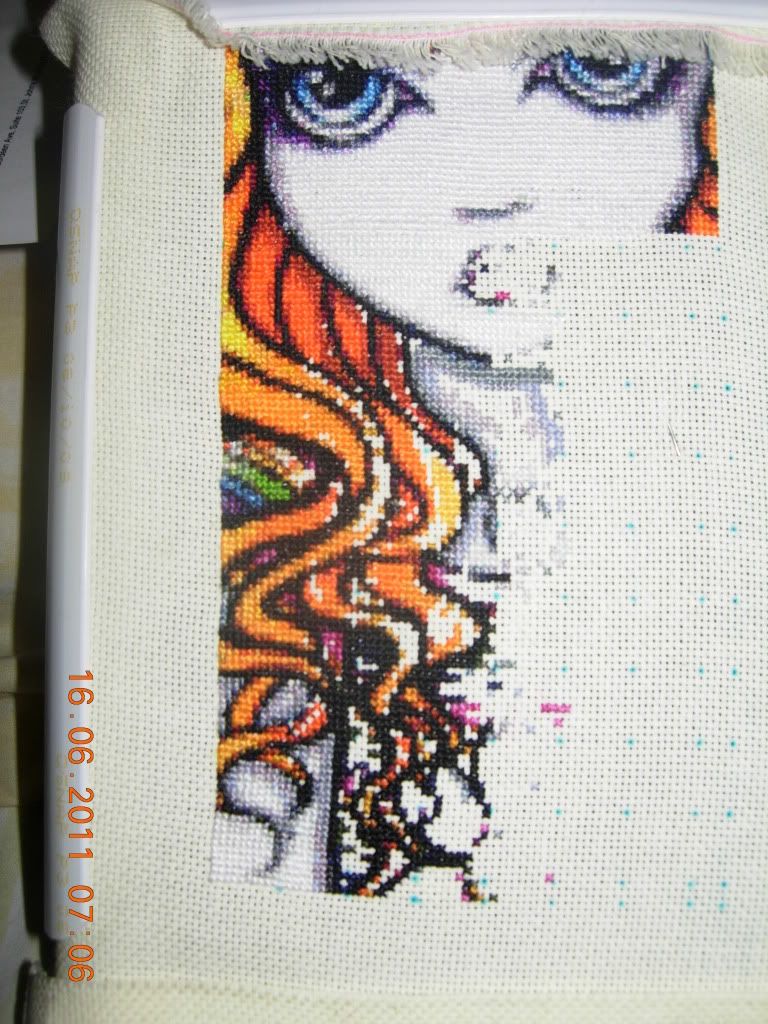 Her arm is all filled out and her hair is getting fuller! Love the shades in her hair. I think her neck looks weird, but I will probably have to wait until the otherside of the page get done before she starts to look normal! And I just noticed that you can start to see the outline of the flower on her shirt! I love it when that happens! I am hoping to get more done on her tonight before I put her away. Tomorrow as well as being the start of IHSW I am also participating in a two week Fairy day SAL on the HAED BB which starts tomorrow! Its to celebrate Fairy Day which is on June 24th! I will be working on Forget Me Not exclusively for the next two weeks.
On a side note I would like to tell you about a contest posted by Bev on her new blog,
Click Here
. To celebrate her new blog address she is hosting a contest and offering some wonderful prizes! Check it out!
Until the next stitch...
~~~Vani~~~