Hey all! This little hedgehog sure is filled with tons of confetti in just a small area! Lots of different browns!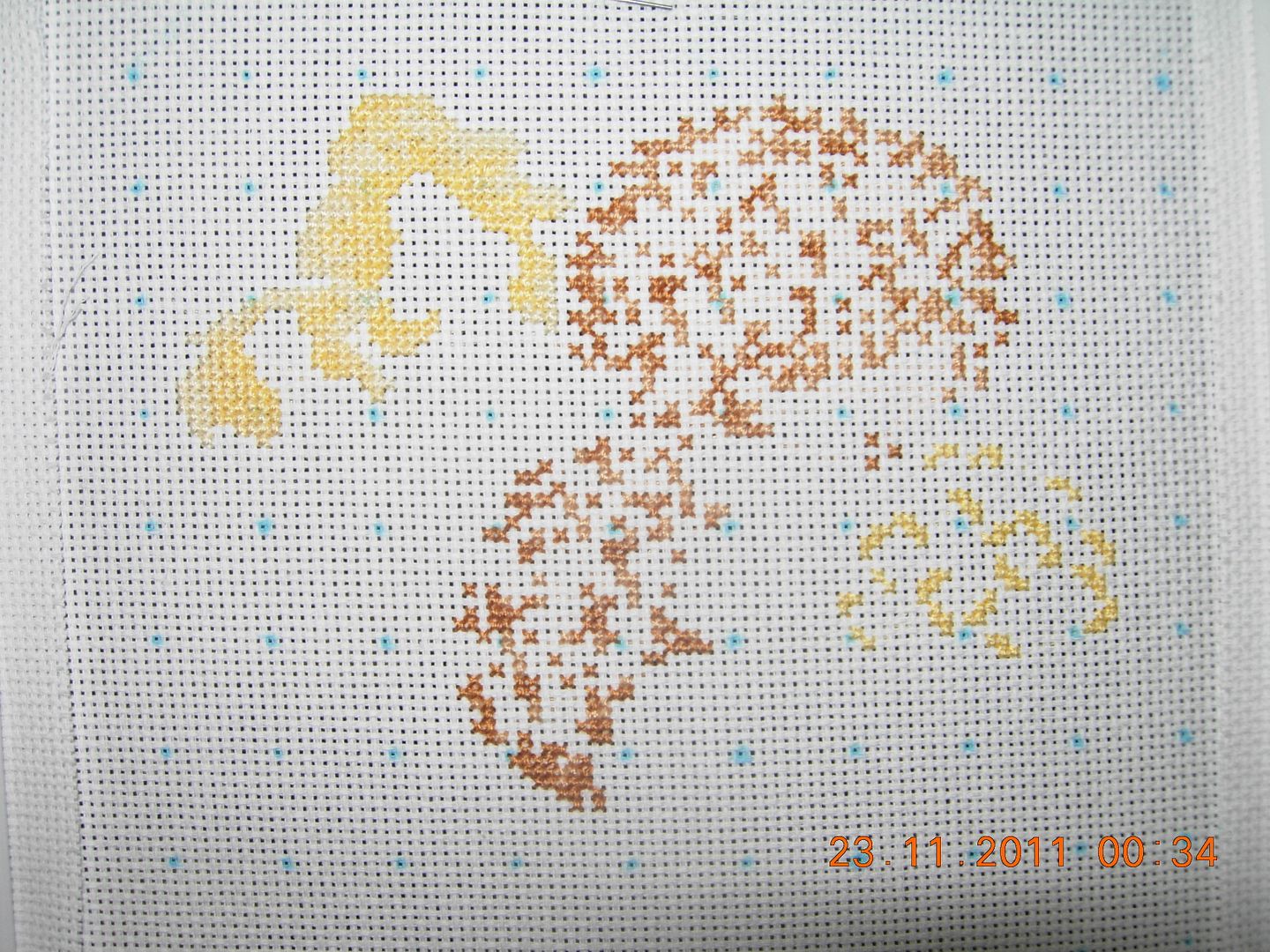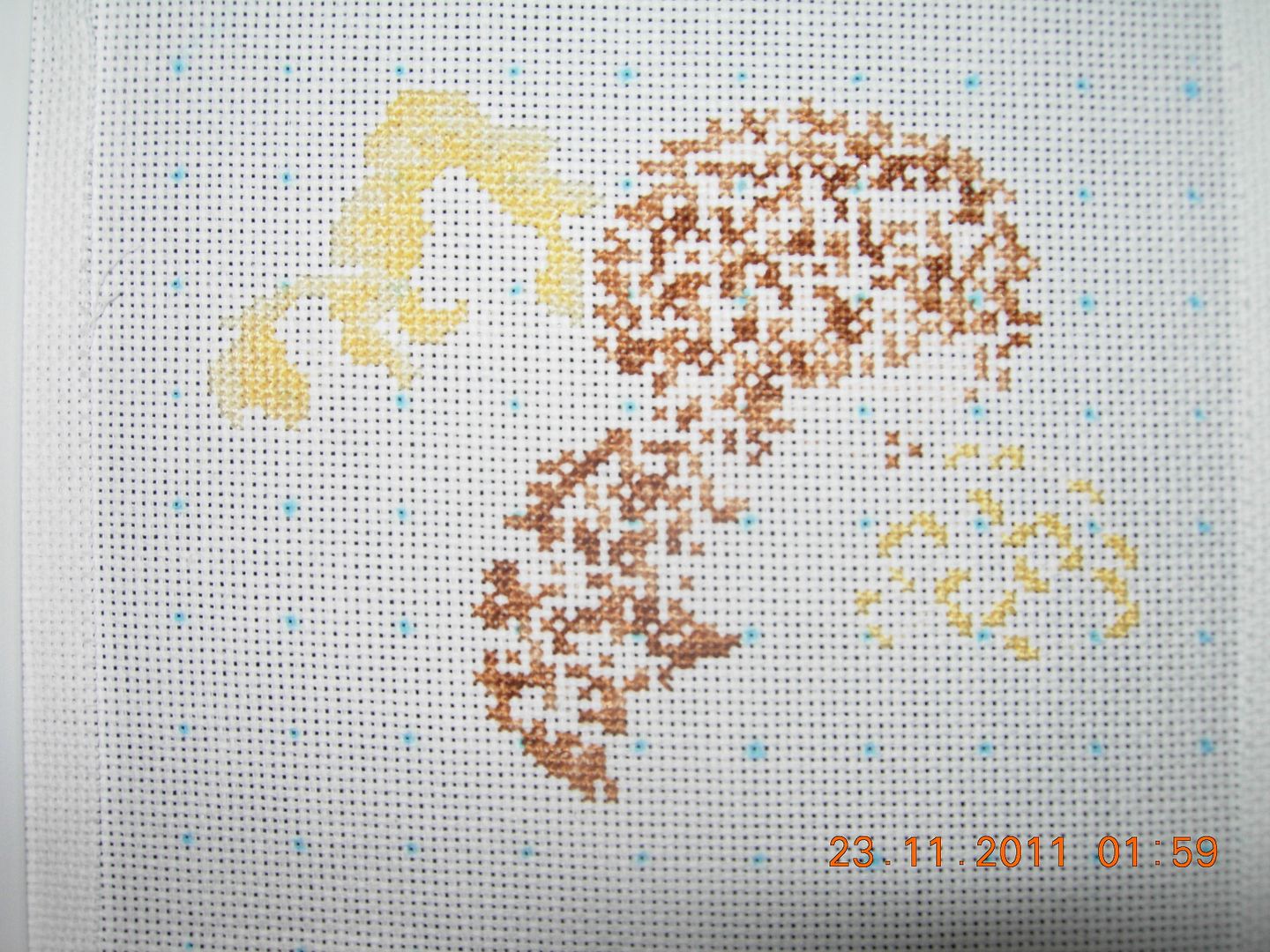 Already so cute! The brown confetti is a headache, especially if I find I've missed a stitch! But I think it's worth it!
I can't wait to get to her chubby little legs! And I am looking forward to the colorful flowers to come!
~~~Vani~~~