I am happy to say that I actually got a chance to do some hermitting! As you can see from my previous post during my Hermit weekend I finished my Caterpillar Baby!
And then I also had a chance to start Baby Hedgehog!
Here are the Day 1 pics: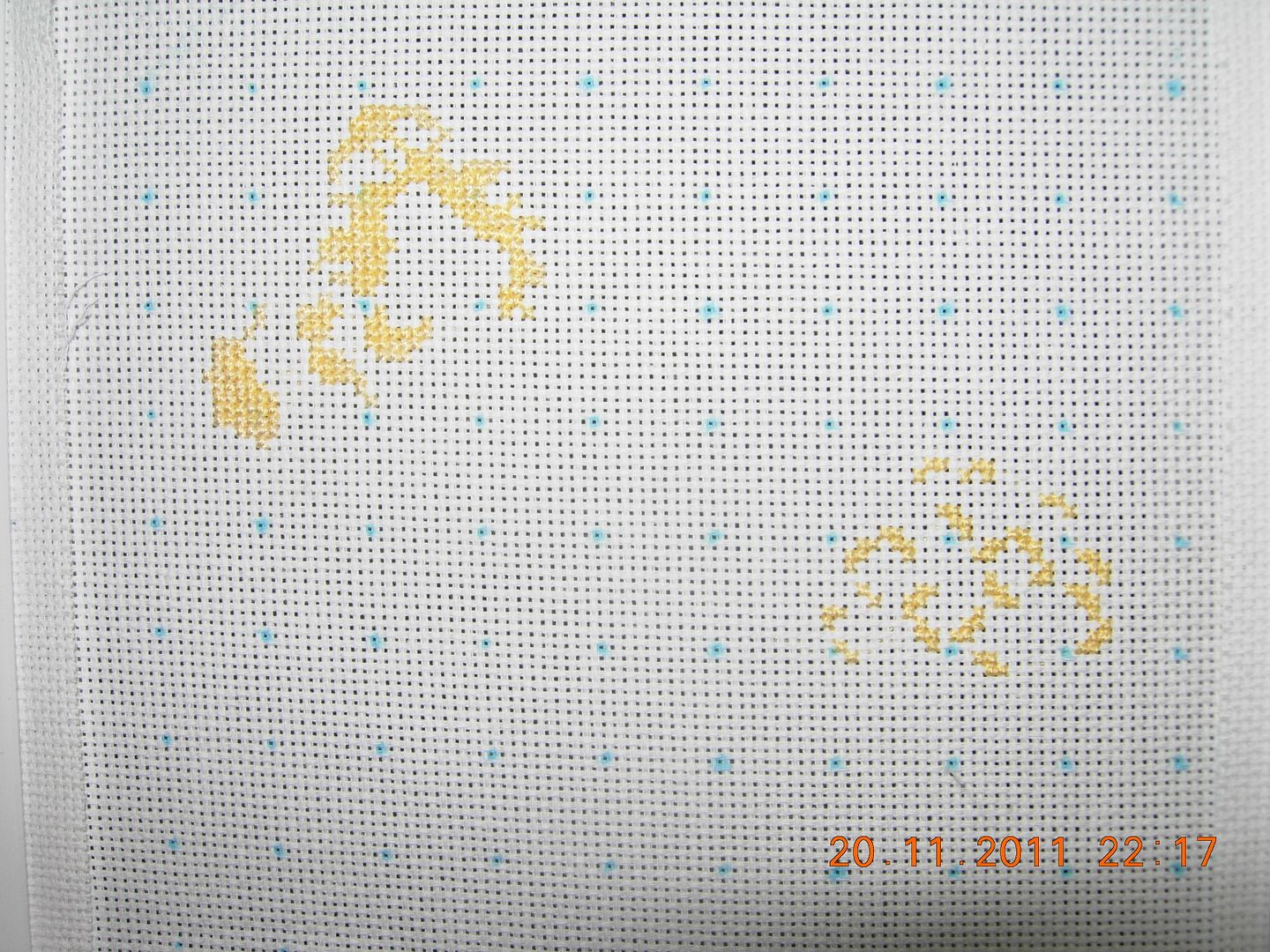 Believe it or not that's three different shades of yellow. This time I am going to take a photo after each color is added. I liked how that was documented last time. 
Until next time!
~~~Vani~~~