I wanted to start the new year with a finish so I've been holding off on posting in the new year. First, I would like to wish you all a Happy New Year! Hope 2012 is a fabulous year! I am clebrating the new year with my 101st post, and a fabulous finish! Those of you who have been following me these last few months know about my best friend who is very special to me. I wanted to do something for her to celebrate her becoming a mom for the third time! So I searched and since I had always wanted to do these adorable Animal Babies by EMS I decided to give it a go. I picked out the animals to match each of her children. And I would like to share the results with you. You have already seen the finished products of the first two, but I have them now framed so they are totally completed now.
I wanted to try my hand at framing them my self to see if I could do it. I was a little hesitant, but thanks to my fellow blogger's
tutorial
, thanks Joyse! I was able to do it, and I have to say I am very happy with the results, hope you all like them too. Bare with me and my multitude of photos!!!
Baby Caterpillar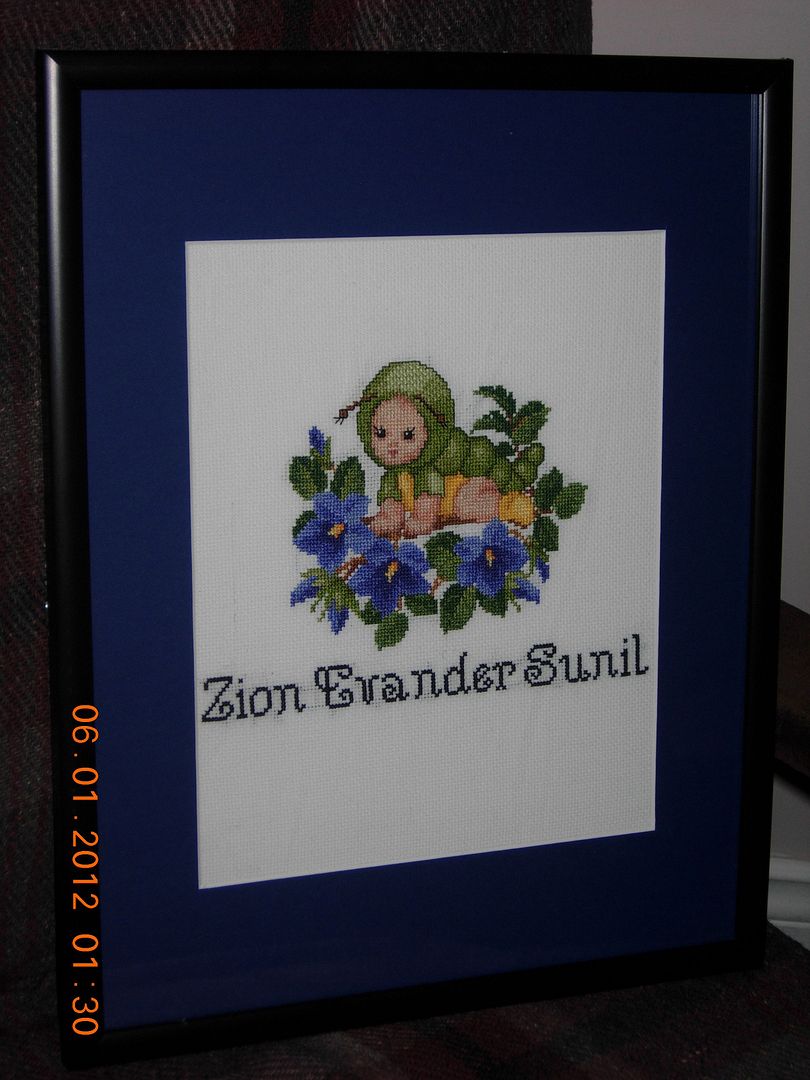 Baby Hedgehog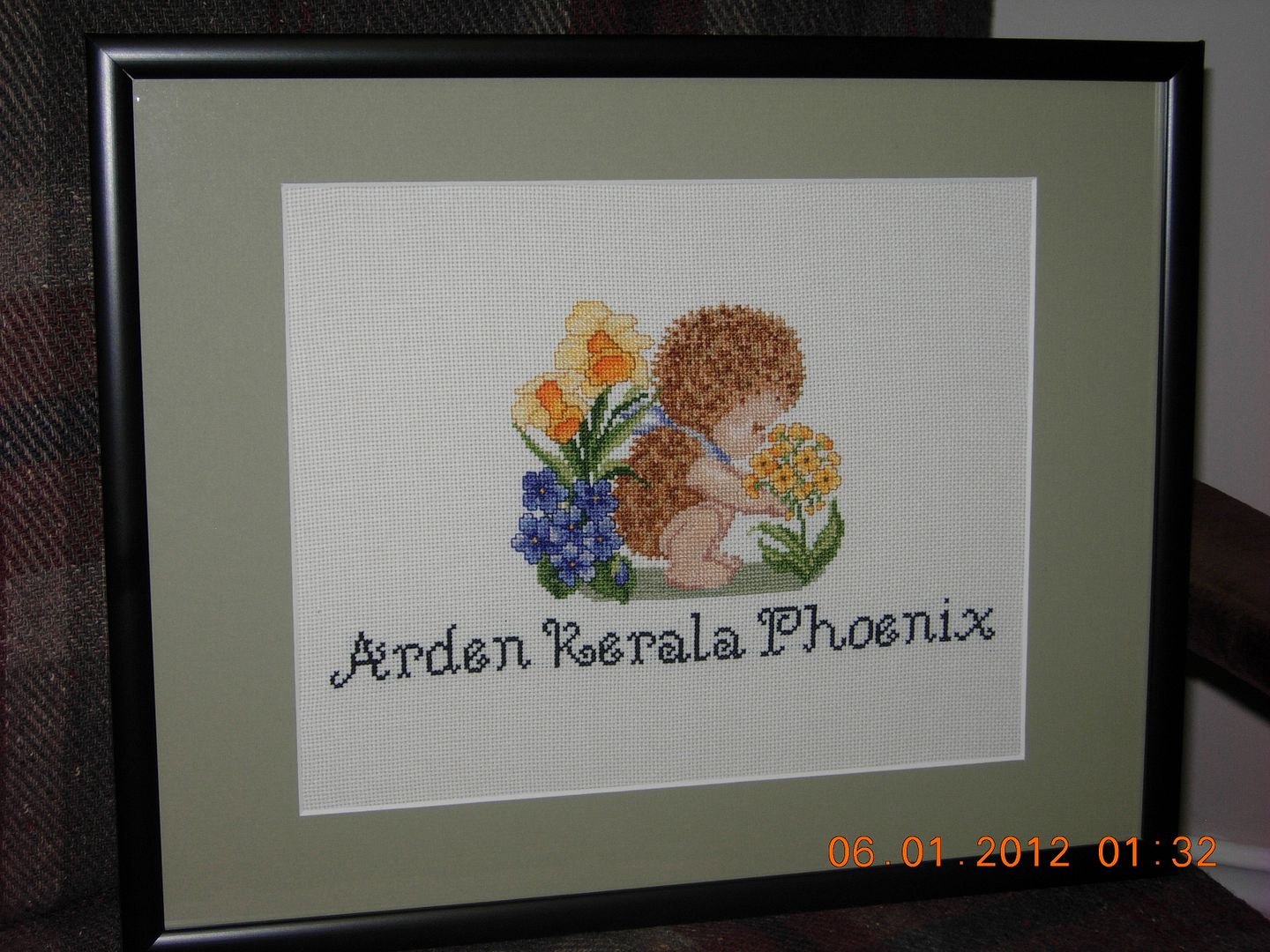 Baby Peacock!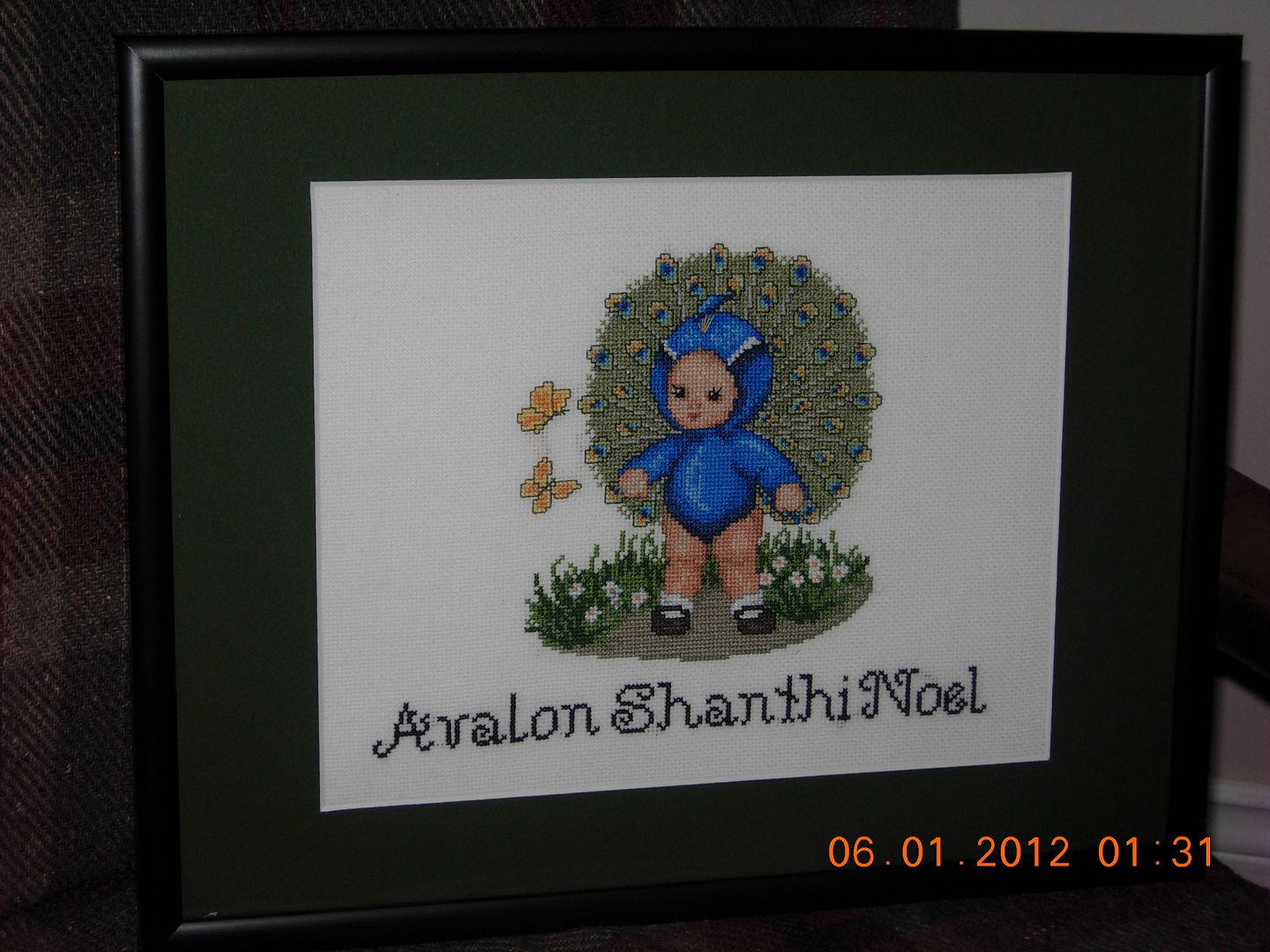 All Three...
I hope my friend will love them as much as I do, otherwise I will keep them!!!
Now that this is done, I am back to stitching my HAEDs. I will be starting the new year with a new start QS Siberian Forest.
Happy Stitching all!
~~~Vani~~~