I did it!!!!!! I Said I wouldn't be back unless it was a page finish! And I couldn't wait, I finished it and am so happy!!! I have to say the pictures look pretty good, but IRL it looks amazing! If you stand far enough away it looks like a painting! I brought it in to work to shoe the girls and they said the same thing! So again....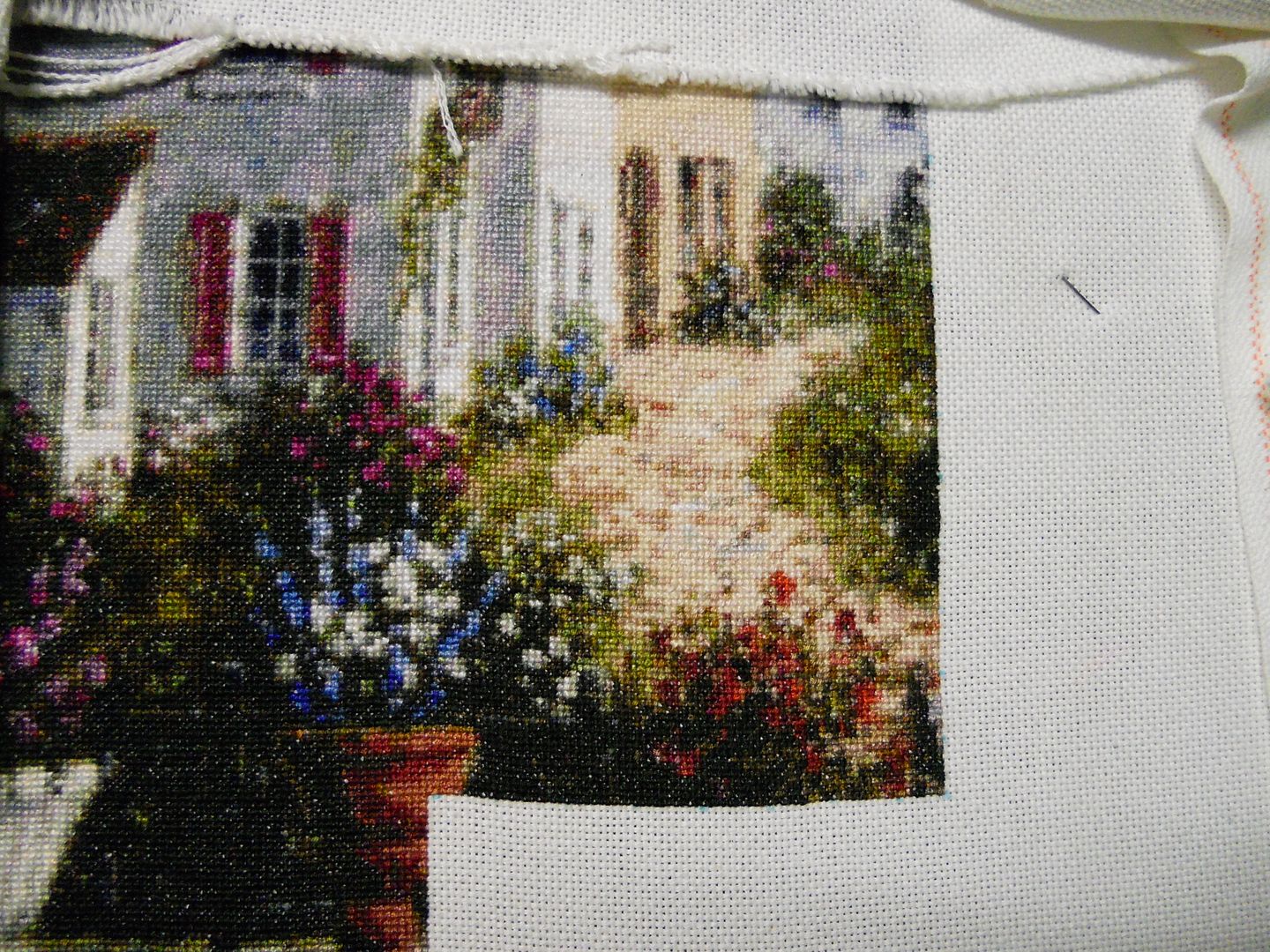 Near.....

Far.....
The confetti in this one is unreal, but I love the effect it has on the stitching. Its a headache worth stitching! I think my favourite part of the picture is the greenery winding its way from the window around the corner of the house! I love all the little details that are coming out, that I don't really see until I step away like this!
Happy stitching Everyone!
~~~Vani~~~