So after putting away Shore Line village for a while I picked up one of my smaller ones to have a go at! I am determined to finish some of the smaller ones on my WIP list, to give me more time to work on other ones!!! So I hauled out SK Winter Wings. I have to say I really get excited when I start in on one of my wips when its their turn in my rotation! I think thats why I do a rotation with so many on the go at a time! I get bored easily! This way I get to work on all of them at some point in time and I am still super interested in working on that particular piece! So anyway, here's what I had on SK Winter Wings before this recent stitching session with her...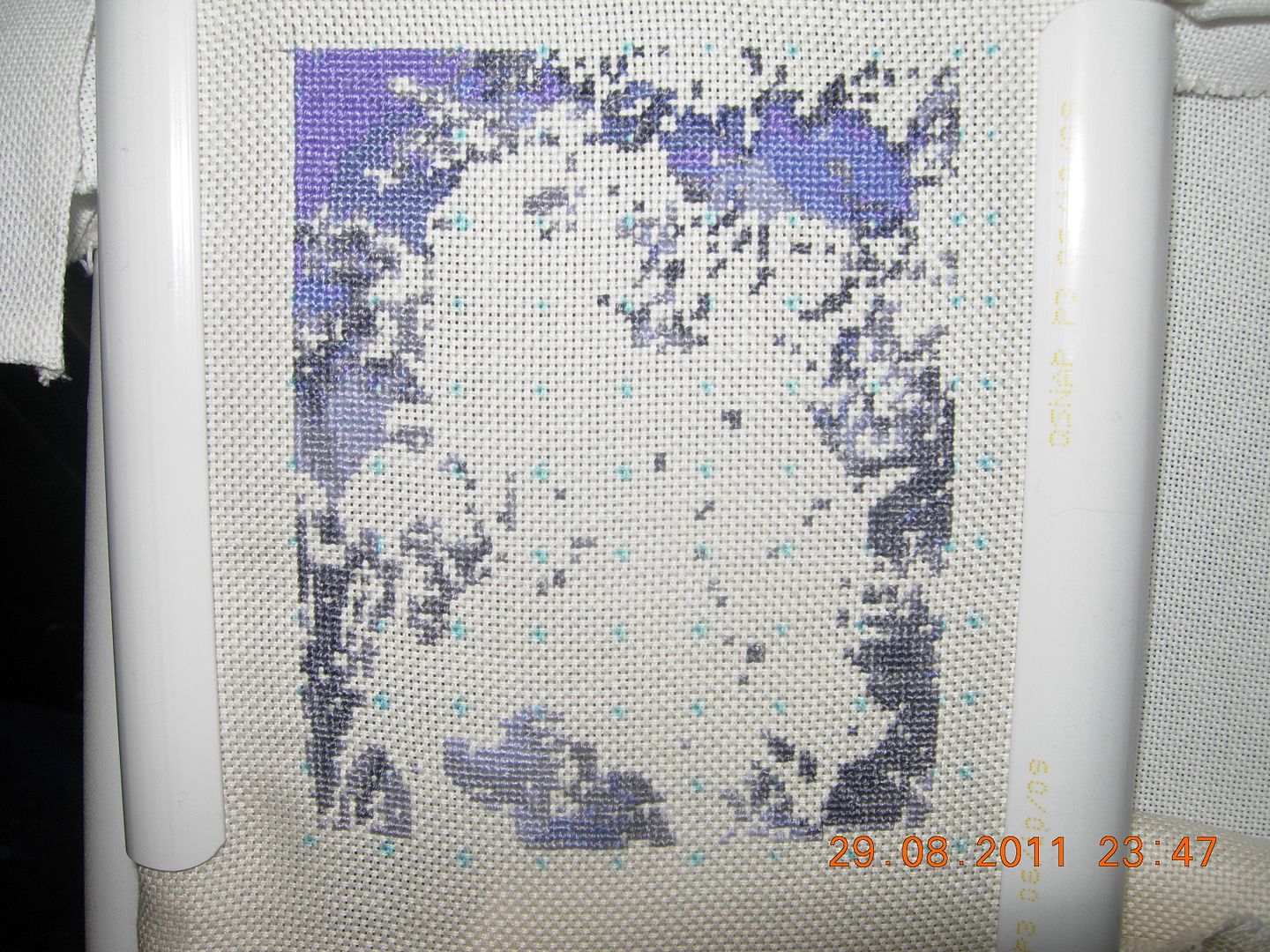 And here she is after stitching for a couple of days...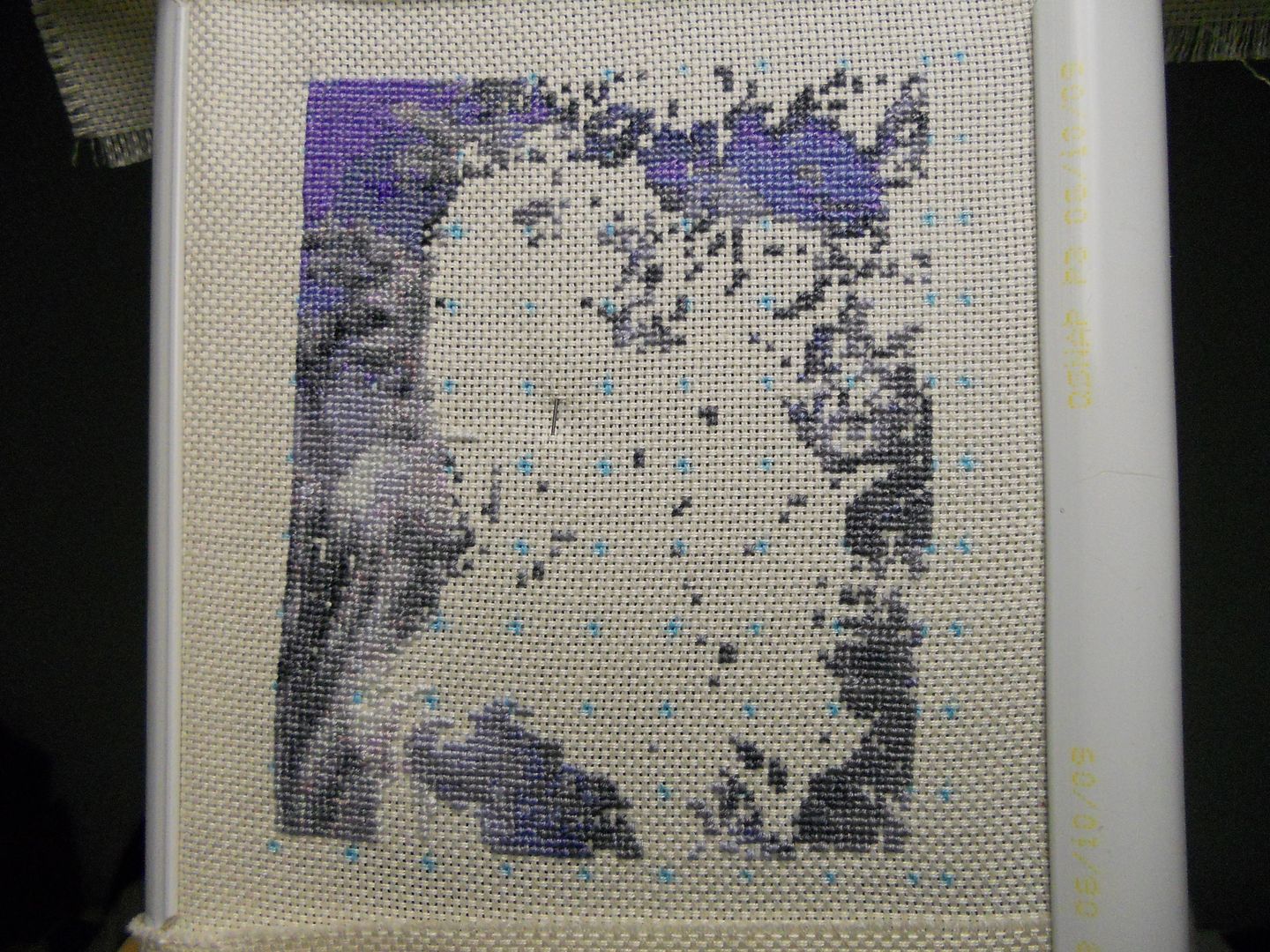 I should be soon getting to her face! Which will be really exciting!
Happy Stitching!!!
~~~Vani~~~