I am working my way through this page. As I get closer to the end I am finding the stitches that are left are getting difficult for me as they are all over the page. So I am going to try to finish the rest of the page in a ten stitch column at a time from the left to make sure I don't miss any rogue stitches. 
I got a new camera that was delivered yesturday so I tried a few settings and I think I found the right one here's what I had done after last night,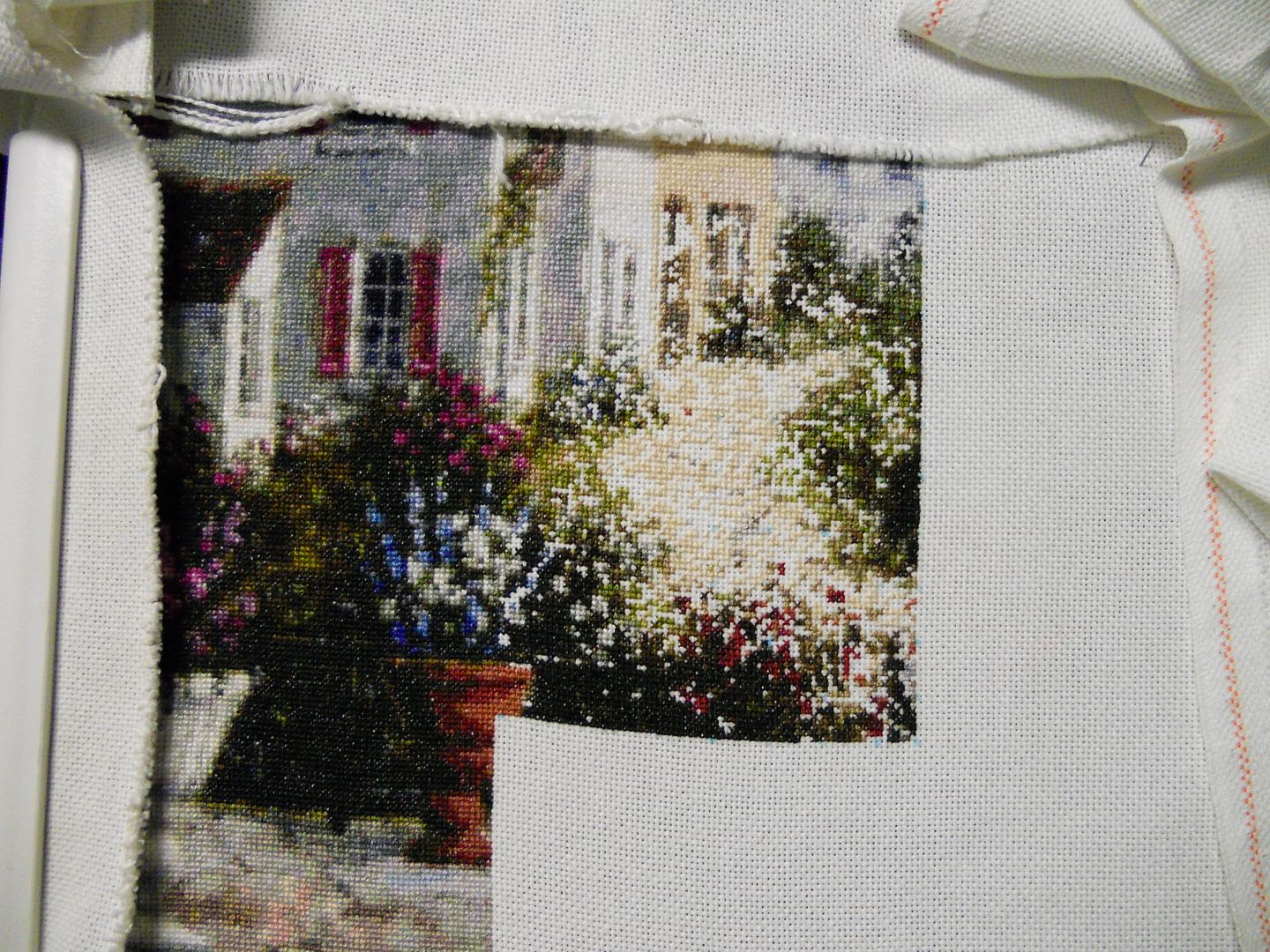 So as I was saying the first column is getting filled out. the top where the house is, is done, and I'm getting to the flowers and greenery at the bottom. Its really satisfying to see a section fill up completely, as I move along. And I am finding the odd stitch that I had missed. All in all very happy with my progress.
~~~Vani~~