Hi Everyone! Its switch over time in my stitching rotation. I will show you my last little bit that I did on QS Siberian Forest before I picked up SLV.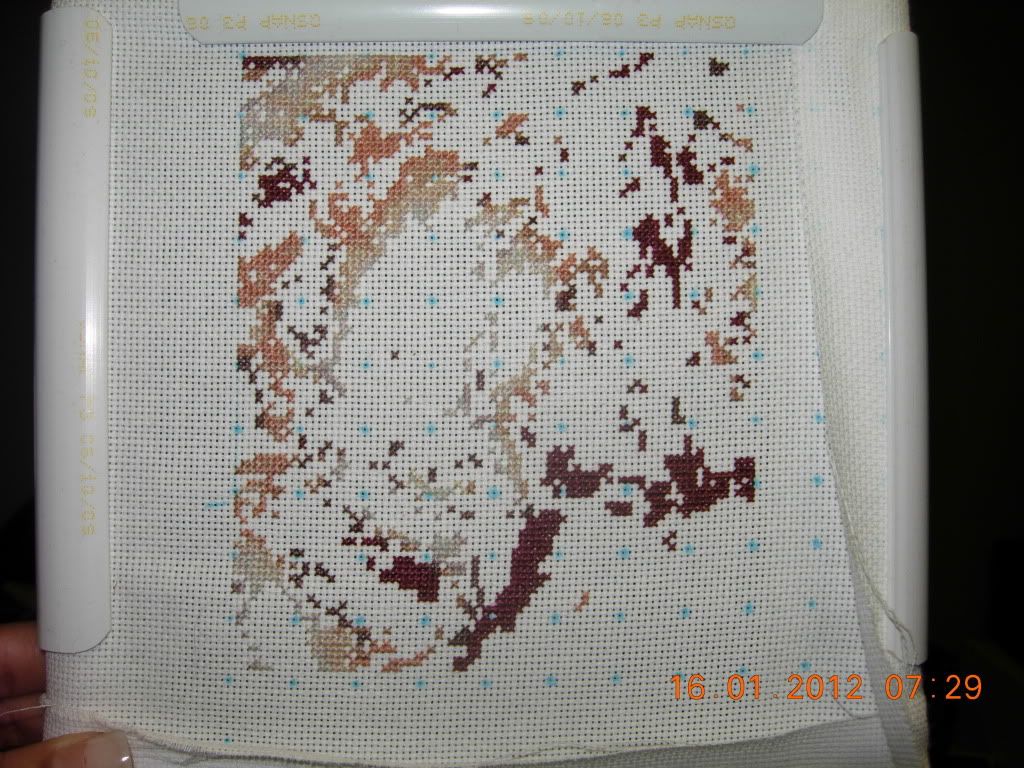 Its coming along nicely.
Monique, you had asked how I keep track of my stitches. Well Since I cross country stitch, I will start with the first symbol in the corner of the page that I am working on and find all of them and highlight them (in yellow). Once I have stitched them I will highlight them again ( the same stitches) with a different color(Pink). This way when I highlight the next symbol I can see it nicely what I have to stitch next. Because what ever is orange (yellow and pink combined) will be what I have already stitched. I find this really convenient because this way now my stitching looks just like my chart!
Hope this helps you and that I didn't confuse you too much!
I hadn't realised how much I had missed stitching on SLV until I stitched on it last night. By the time I got my self organised with everything I needed, it was quite late and I could do only so much before I had to put it away. But I am farely sure that I will have a page finish by the time SLV finishes its turn in my rotation!
Can't wait!
~~~Vani~~~