So I recently joined a group of stitchers around the world who stitch every third week of the month together. They call it the International Hermit and Stitch weekend. Meaning you turn yourself into a hermit for the weekend, how ever long you can manage and just stitch! I thought that sounded like lots of fun!!!!
So I will be working on Sunny this weekend.
Here is my Before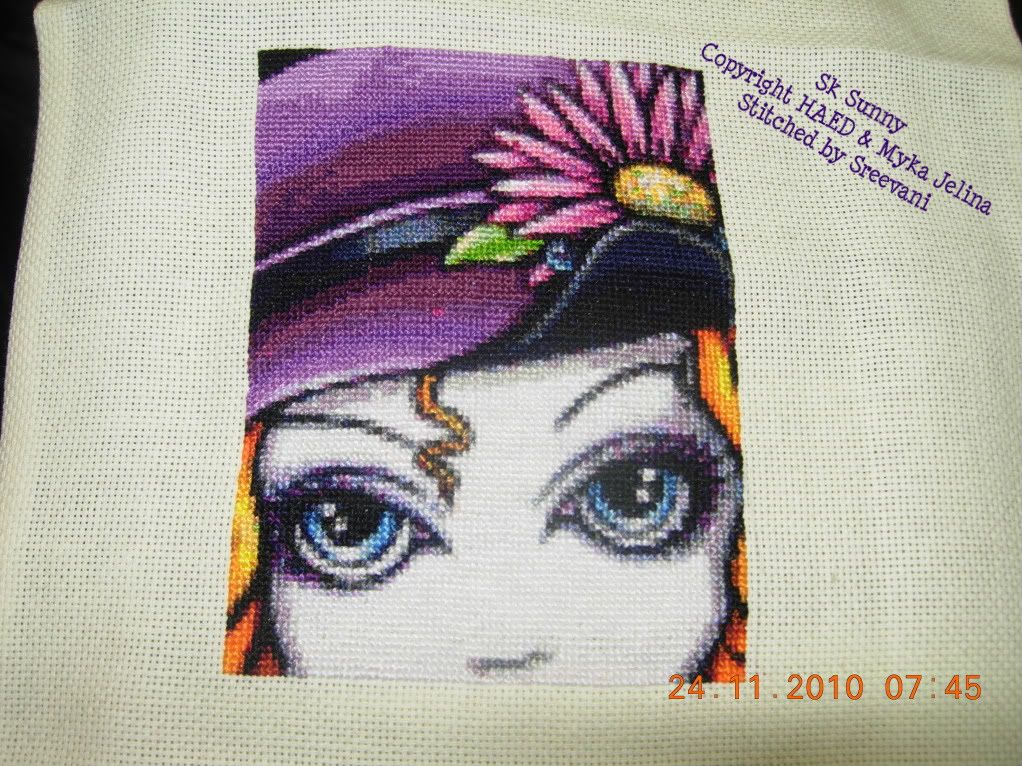 Until the next stitch...
~~~Vani~~~