Thats it! He's finished!!!! He is so adorable! the backstitching wasn't that bad, but I still would rather not do it! Where I did have a problem was with some frogging I had to do. I had trouble centering his name at the bottom. But after much frogging and going back and forth I got it!
Day 9
I finished the last bit of blue!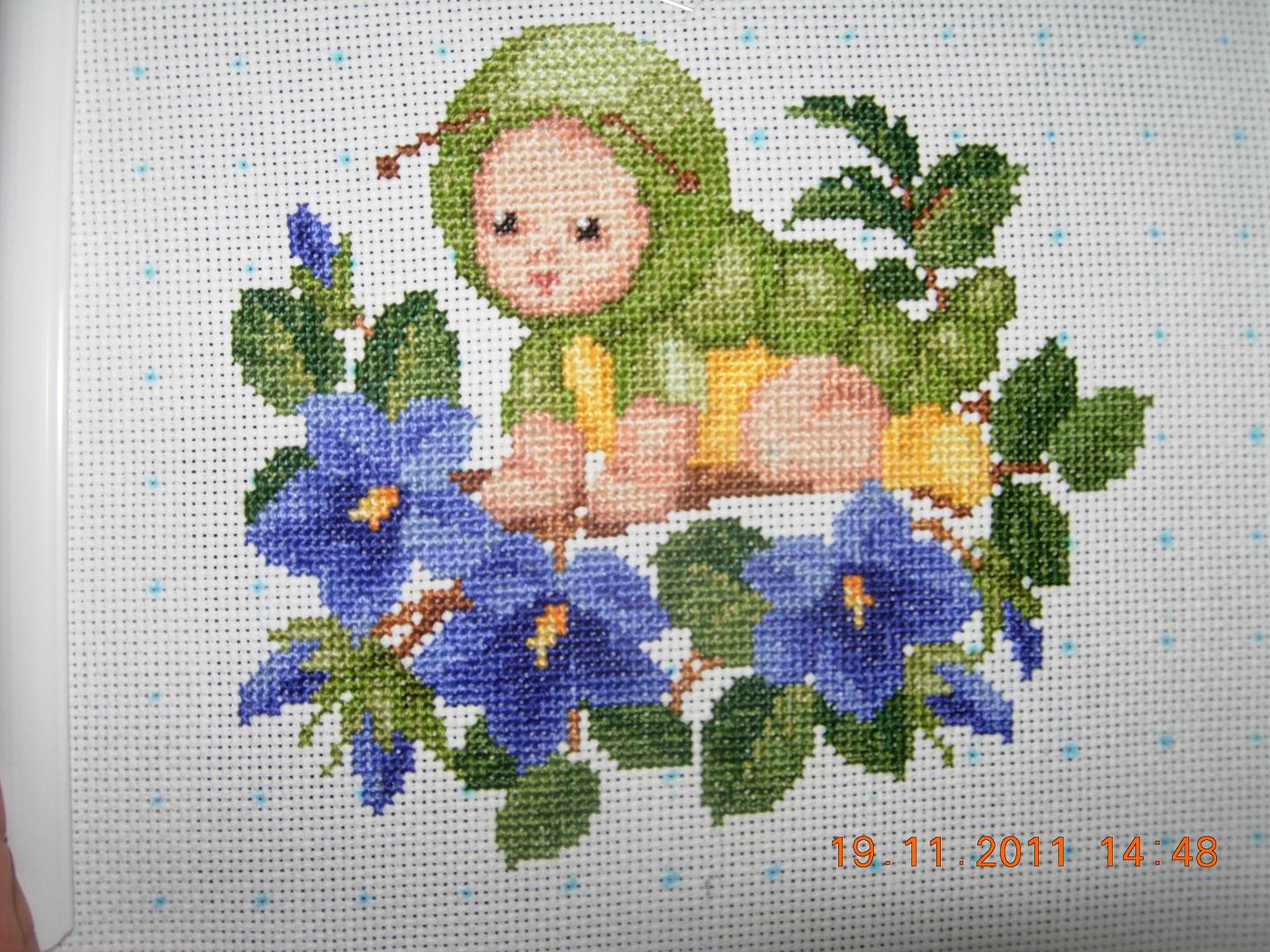 Day 10
And here is all the backstitching done!
And finally with the baby's name!
And now on to Hedgehog!
~~~Vani~~~