So it was another couple of days before I am to pick QS Siberian Forest, So I thought to stitch in Sunny! So mostly from the last time I had her out it was filling in some holes and moving forward slowly!
Here is what I had before I started on her again...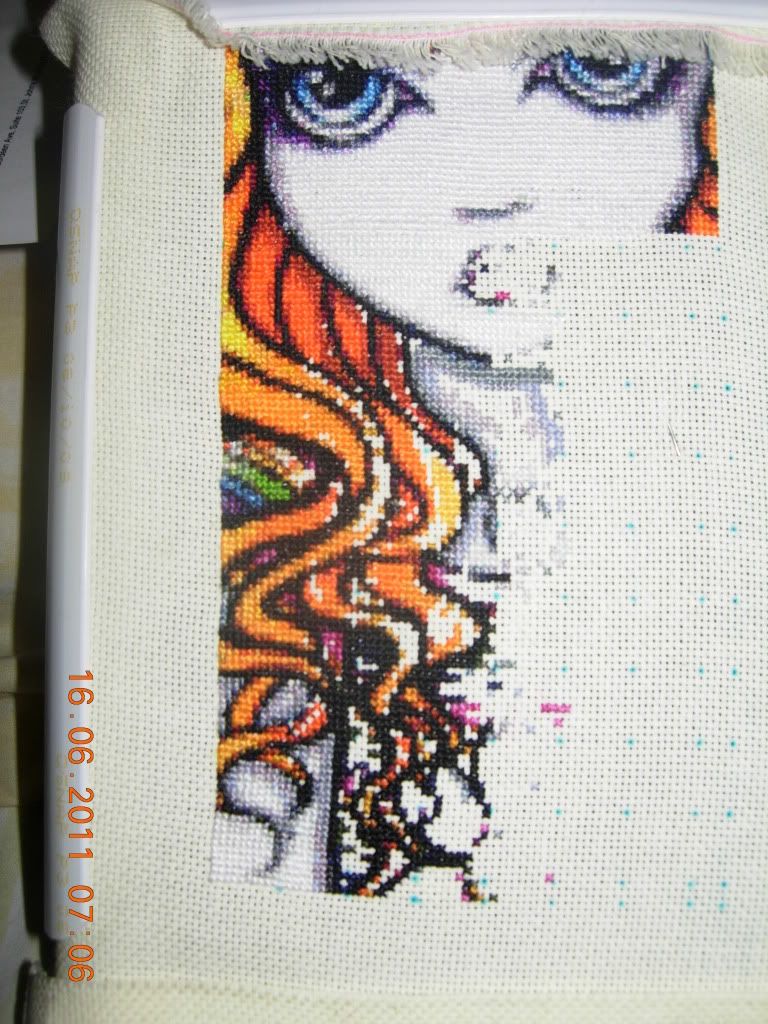 And here is after a few days...
Tonight its back to QS Siberian Forest!
I wanted to answer some things that some of you were curious about.
I work in rotation because I dont' want to get bored with a certain chart. Because they all take so long I know that there is that possibility. Plus I have so many that I want to stitch and that I have started that this way they all get a little attention! So I have a focus piece which I will work the most. So I start with my focus piece and then i rotate that with all my other pieces. So every second time I switch projects it will be my focus piece. And I work on that say 20 days at a time, and then the other big pieces I will work on about two weeks at a time. All the little ones like SK Winter Wings and SK Sunny I will work on when I have a few days in between the other projects, like if I reached a milestone within my rotation time.
So to answer demeter83 - Unfortunetly SK Winter Wings was only out for a couple of days and I dont' know when she will be out again. Depends on how well I do with the others!
Dot - Yes all my WIPs are HAED! Some one once called me a HAED head! Thats me!
Happy Stitching!
~~~Vani~~~