So I have been working on Ganesha these past three weeks, It was part of a challenge from a cross stitching group. The challenge was to complete the page using cross country stitching. Fortunately for me that's how I stitch anyway, so not a huge challenge for me! I used page 2 in Ganesha for the challenge.
Here is what it will look like once completed: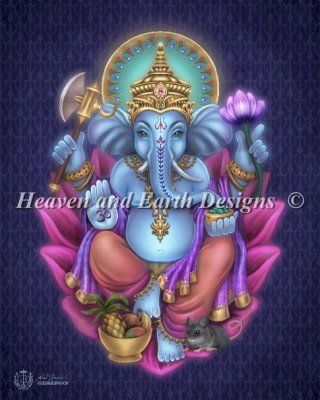 And here are the first two pages completed: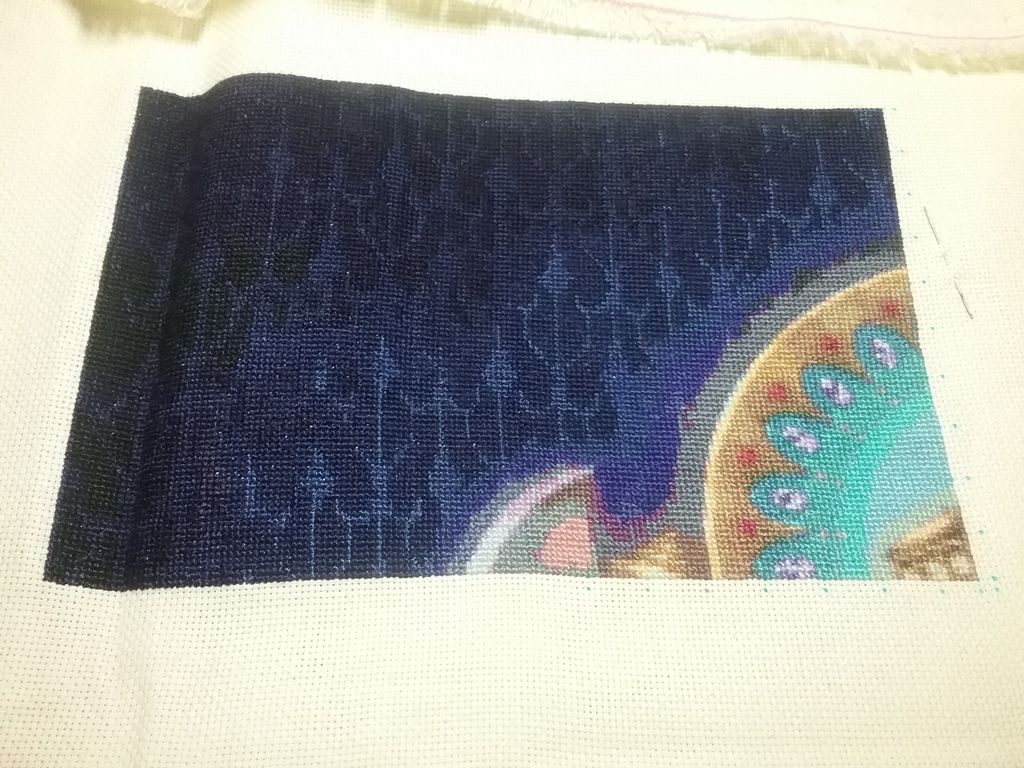 And to show that I used cross country for this page I created a little collage
On to the next project!
~~~Vani~~~