I have been working on a finish these past few weeks and I finally have it to show you!!!!
Its an amazing chart that my husband really likes. I wanted to finish it for him, so I have been trying to work on it exclusively. And here it is: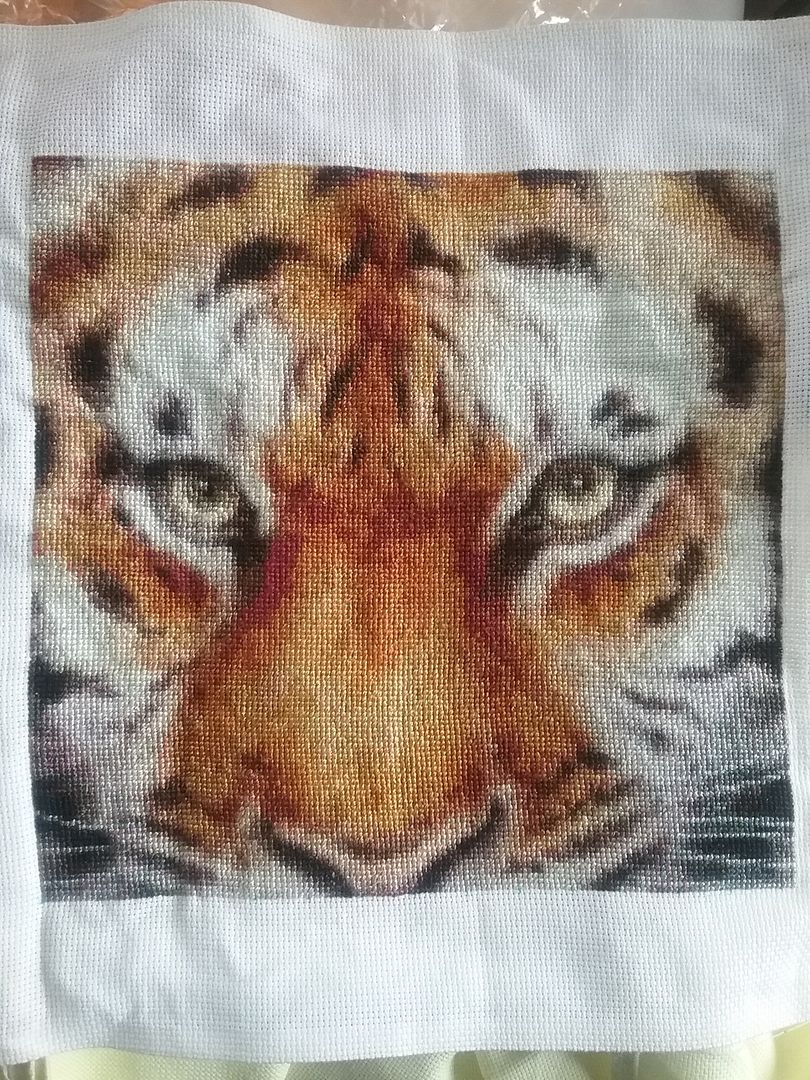 The charting is beautiful, thats what made me able to achieve the intensity in the eyes! So glad I can cross this one off the list. So Happy it came out so well!!!
~~~Vani~~~